Everything you ever needed to know about the loan process.
From start to finish, this process usually takes 5 weeks or more, depending on how complex your situation is and how long it takes to get under contract. If you have your financial ducks in a row and you're able to get under contract quickly, it can happen in as little as 2 weeks, but that is unusual.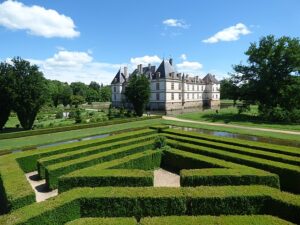 The main thing to remember is that this is a complicated, highly regulated process. A team of about 20 different people will be working for you on your purchase, and each one of those people must make sure your file complies with all those governmental regulations. Be patient, communicate quickly, and be timely when asked for additional documentation. The biggest reason why loans don't close on time is because borrowers are slow to provide documentation. Just remember, once you get through the maze of documents and verifications, your reward is that beautiful house you've always dreamed of!
Here is a basic outline of the purchase process from the loan perspective:
Give us a call. We'll do a quick thumbnail pre-qualification to see if you're likely to get pre-approved.

Fill out the online application. If you don't know all the answers, that's okay. We'll call and we'll finish up the application together when you're done.

Upload all the initially required documents (Photo ID, 1 month paystubs, 2 years W-2s or tax returns if self-employed, and 2 months bank statements).

We provide a pre-approval letter to you and your realtor.

Make an offer on your favorite home and get under contract.

Give your Earnest Money deposit (wire or cashier's check) to your realtor.

Order the home inspection right away.

As soon as you're under contract, we really start working on your loan.

 

First, you'll sign your initial disclosures – a basic loan estimate and other legally required documents.

We order the appraisal.

At the best time in this phase, we'll lock in your interest rate. 

Upload any other requested documents for processing.

Your loan is then submitted to underwriting. The underwriter will provide a list of further conditions that must be met for the loan to be approved.

Upload any documents requested by the underwriter as quickly as possible.

There may be several rounds of requests from the underwriter. Don't be frustrated – as information is provided, it can trigger other conditions that must be met. Just provide the newly requested documents as quickly as possible.

Obtain a homeowner's insurance policy binder. 

Take a homeownership class if required

Once all documents are in and conditions are met, your loan is submitted to underwriting again.

Your loan is given the Clear-to-Close approval!

Once you are given Clear-to-Close, the Title Company will contact you regarding closing instructions.

Wire the funds required for closing (down payment, closing costs, etc.) to the Title Company per their wiring instructions. (Beware wiring scams at this point!)

Show up to closing, sign a lot of documents. Those documents are sent to our funder who checks to make sure everything is complete. As soon as it is, your loan is funded.

Get the keys and go move into your new home!!!

source: wikimedia commons